Feeling Stuck? Need Accountability? Finally Ready to Stick to Your Goals?
Enlist with the Elite
Come and join our Elite group of women who are ready to change their lives and get serious about their goals.
Let's Do This!
If you want to be happy, set a goal that commands your thoughts, liberates your energy, and inspires your hopes.
– Unknown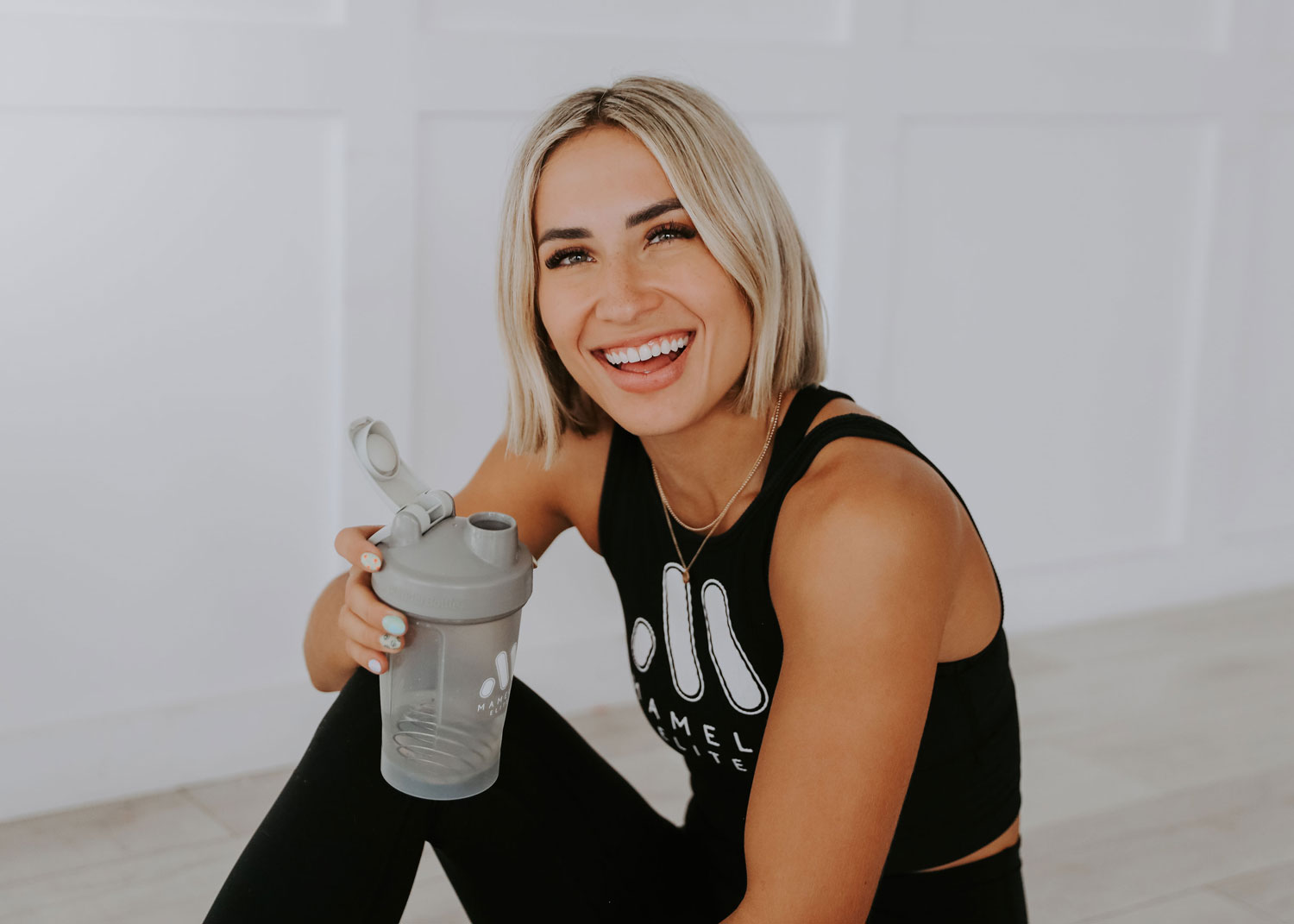 About Mamele Elite
Hi, I'm Andrea, owner and CEO of Mamele. For the last 5 years, I've been helping thousands of women become better through goal setting, mindset, fitness, and nutrition. This is how Mamele was born; my passion project! At Mamele, we are constantly trying to improve, grow, and cater to your needs and I can confidently say that Mamele Elite is the best thing we have yet to offer.
Mamele Elite is everything you've been missing to really elevate your goals and take your fitness and nutrition commitments to the next level! The one thing I've noticed that keeps people from hitting their goals is accountability – the ultimate key to success! Most of the time people want to meet their goals, but don't actually set themselves up to hit them! Especially when life get busy. I wanted to create something next level that solved all these problems – queue Mamele Elite!
I'm sooo excited to share with you our talented and qualified coaches I've spent the last year personally training. Through them and our amazing programs, you'll receive what I believe to be the best one-on-one coaching and accountability program out there to set you up for success.
What is Mamele Elite?
Mamele Elite is a one-on-one and face-to-face coaching program that will provide the tools and accountability you've been looking for to confidently tackle and crush your goals. As Mamele Elite coaches, our number one goal is to help you become better than you started, to help you become motivated, and to chase your dreams!
Mamele Elite provides coaches who are trained in so many different aspects of personal growth to be able to cater to ALL strengths, weaknesses, and goals. Because of this, we are confident that we will be able to provide you with a highly targeted program that will be tailor made to YOU and YOUR NEEDS. In summary, Mamele Elite will give you:
Top notch ONE-ON-ONE/Face-to-face coaching
INDIVIDUALIZED programming and macros
Accountability coaching
An exclusive Barbell Mastery Course
A private community of like-minded people
The tools you need to set goals and plan
Weekly calls, content, and access to your personal coach
Exclusive Mamele Elite swag
Access to the Mamele App and Challenges
Exclusive Mamele Elite in-person Events
Sign Up Today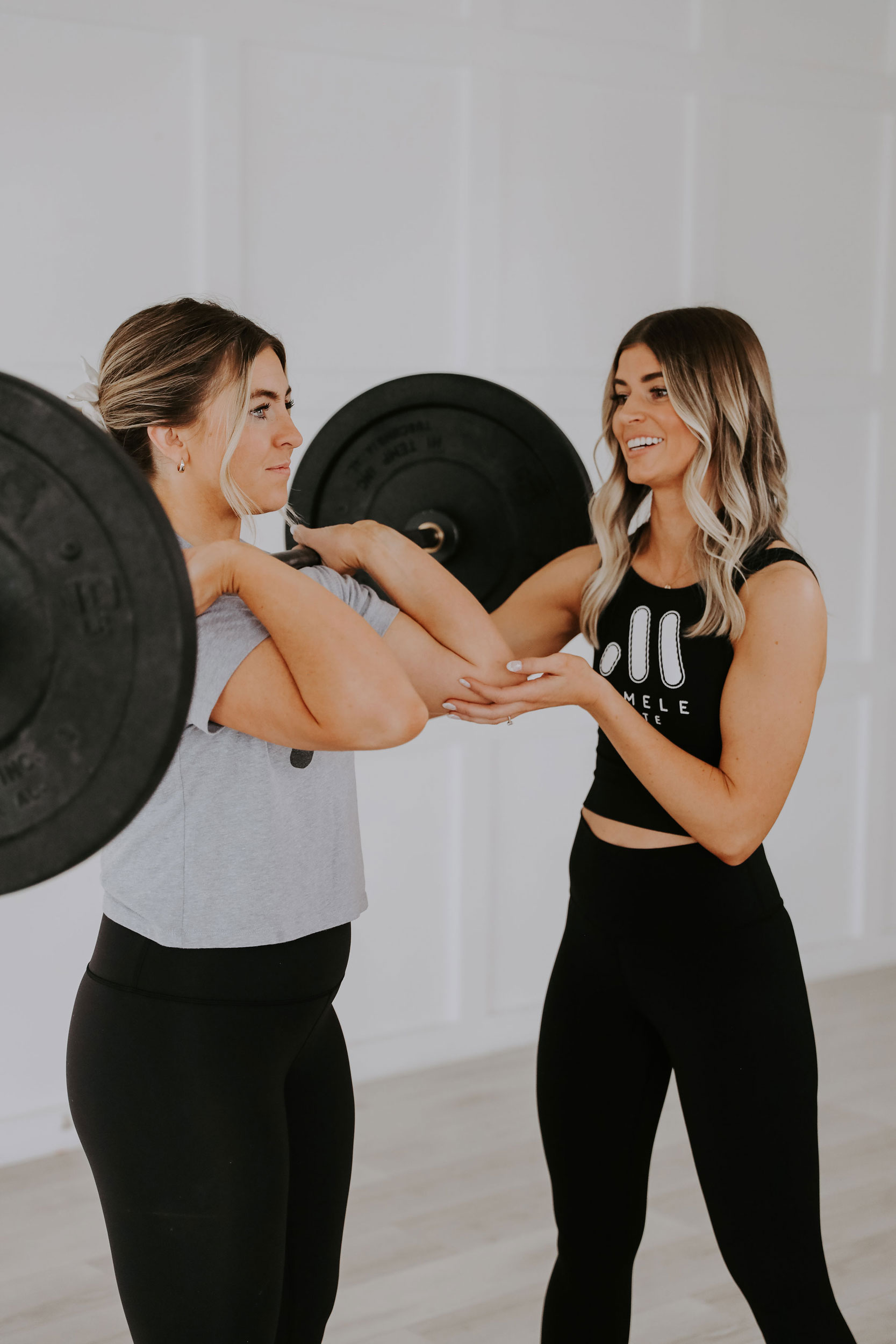 Now that you know a little bit more about Mamele Elite, let's break it down! The next few sections will help describe exactly what your monthly schedule will look like and what will happen after you sign up!
Meet Your Coaches
You'll have full access to our team of expert coaches who are determined to bring you custom nutrition and workouts that maximize your results!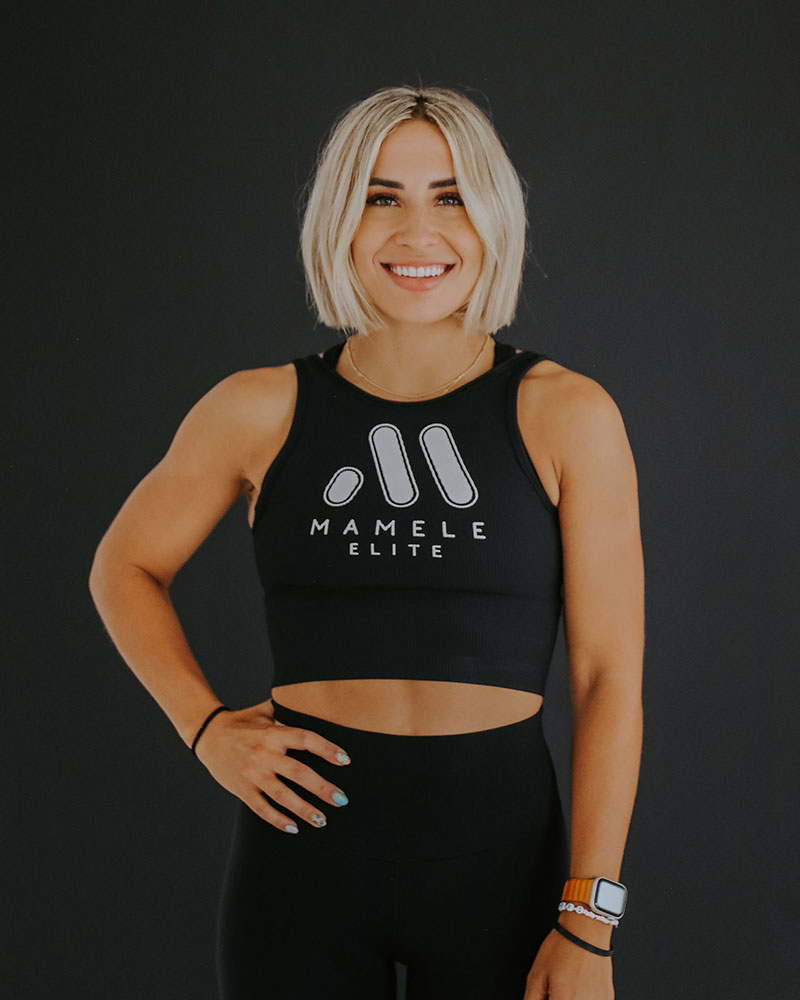 Hi guys! I'm Andrea. CEO and founder of Mamele. My passion for helping people change their lives and health began after I had my first baby. I remember looking in the mirror at my postpartum body and feeling scared, uncomfortable and not recognizing the person starting back at me. It was this experience that led me to dive deep into how I could be the healthiest version of myself physically and mentally. This eventually led me to what I do now; empowering women to take control of their lives and become the best version of themselves physically AND mentally. I'm so grateful to be able to do what I do and to be surrounded by a community of incredible women who inspire and push me each day.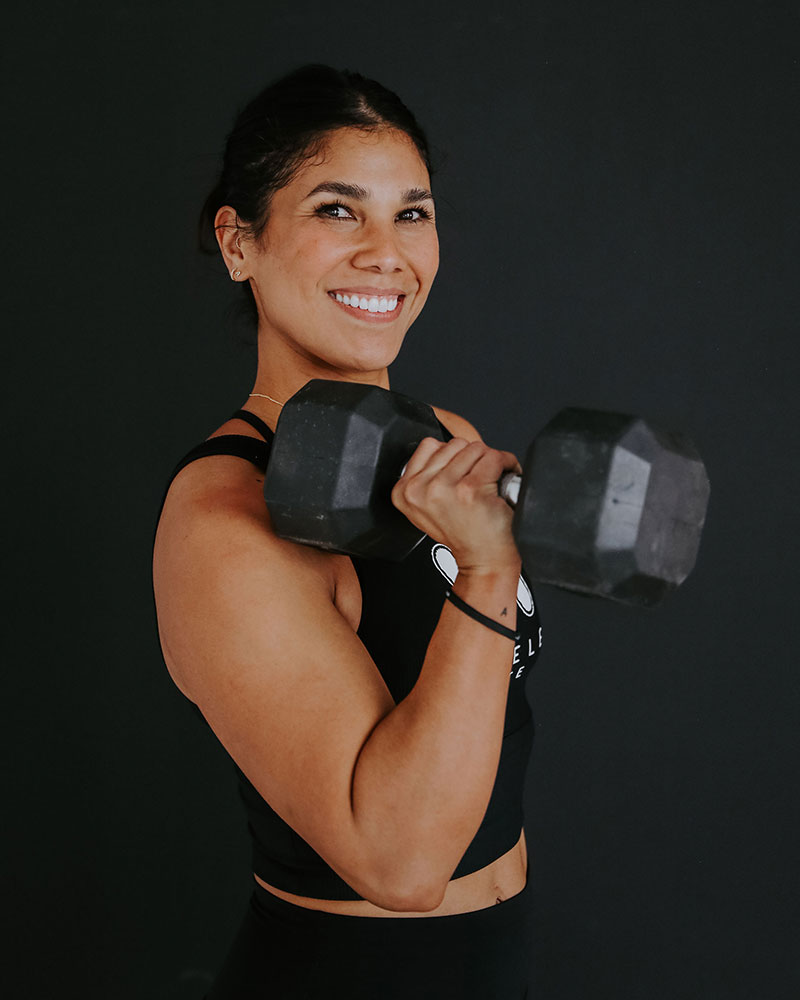 I am a wife, a mother, a daughter, a sister, a friend. All of these descriptions that I have used to describe myself are words that describe who I am to other people in my life. As a mother and a woman this is what we tend to do, be there for others. Finding my description within that has been a little difficult but I am here for it. I am showing up for me and I am so excited to show up for all of you. I am a Coach, a weightlifter and an enthusiast.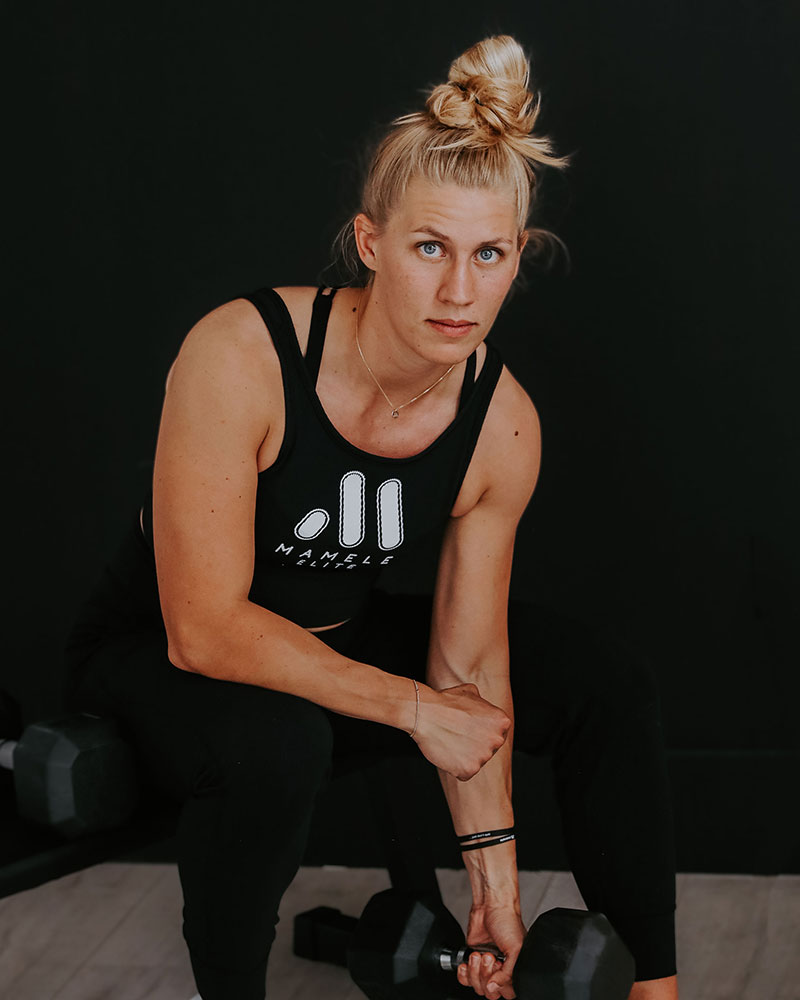 Hey guys what's up! My name is Alexa, super stoked to have you here.. a little bit about me, i grew up in a big family, played sports my entire life. I was a D1 college athlete. I am an endurance junkie, i love functional fitness and hybrid style training, as well as mobility/flexibility and recovery. I lived and coached CrossFit down in Virgin Islands after graduating. I am always on the go and traveling. Stoked to have you guys here and I look forward to dreaming big and smashing goals with y'all.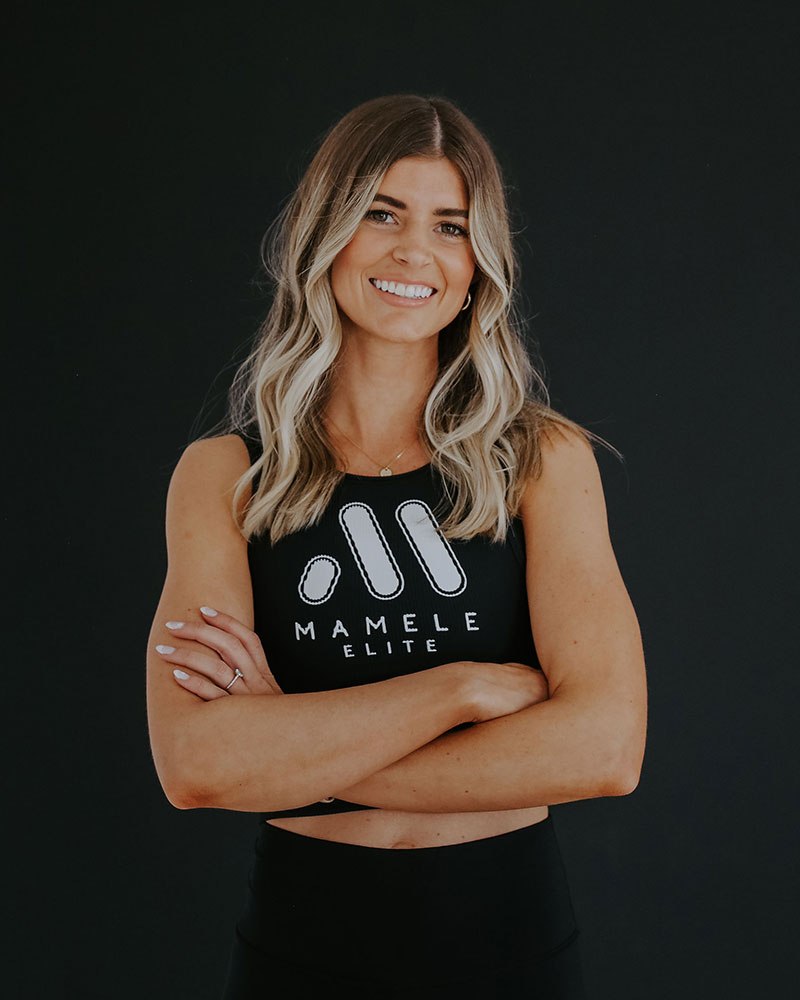 Hi Everyone, Markie here! Wifey and Mama of two little gals. Travel, adventure, and adrenaline enthusiast. Lover of food, nutrition, exercise, and meeting new people! Mamele is something I candidly believe in, so when we were brainstorming about Mamele Elite, I knew this is something that I wanted to be apart of! It's everything I love about Mamele and MORE and I can't wait to be apart of it while meeting and serving epic groups of people like you 🙌🏼 Let's do this!! So happy you're here!
Let's Answer Some Questions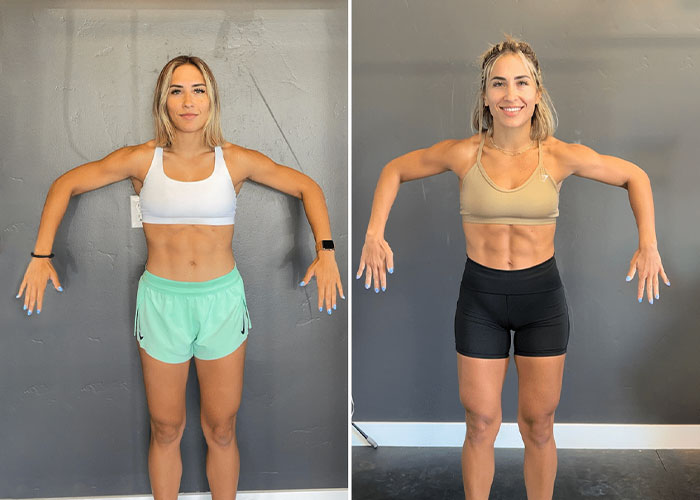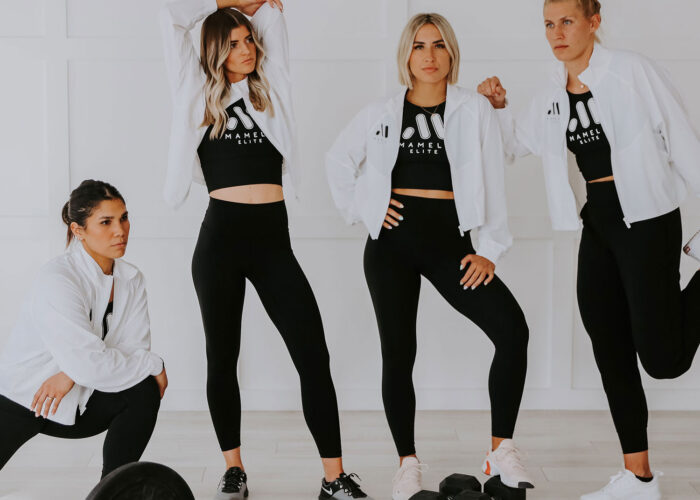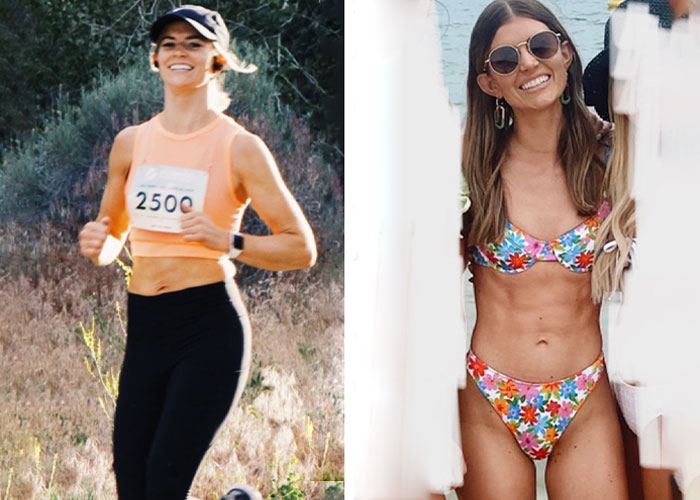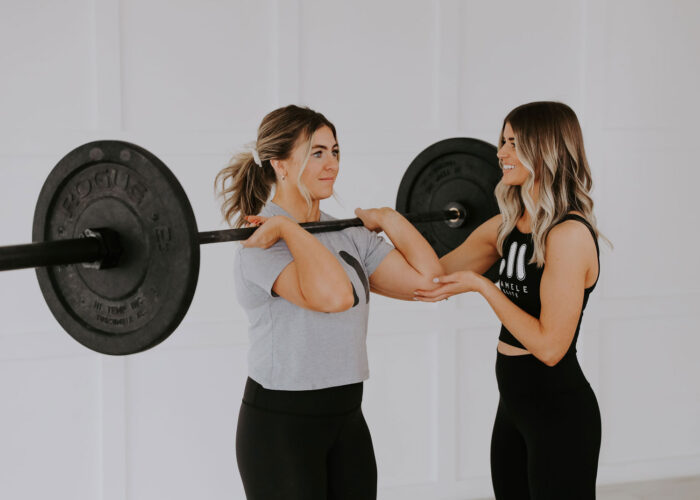 How Mamele Elite Stacks Up
The Benefits of Joining Mamele Elite
Mamele
$

99

Per Month
Daily Workouts for Home and Gym
Macro Calculator
Access to Mamele Facebook Community
Mamele Elite
Most Popular
$

99

Per Month
Daily Workouts for Home and Gym
Macro Calculator
Access to Mamele Facebook Community
Individualized programming
Personal Goals and Breaking Up into Clear, Short, and Mid-Term Targets
Customized Nutrition/Macro Program
Accountability Check-In
Access to Mamele Elite Private Community
Monthly Video Calls with your Own Coach
Elite Team Monthly Calls
Extensive Barbell Mastery Course
Weekly Content, Resources and Guides
Exclusive Mamele Elite Gear
Mamele Elite In-Person Events & Seminars
Sign Up for Mamele Elite Today
Enlist With The Elite.
We are so grateful that you trusted us to be a part of your journey and are confident that as you put in the work with our coaches here at Mamele Elite, the sky is the limit for what you can and will accomplish.
Let's Do This!
Sign Up Now